Corflute & Real Estate Signs
As part of our one stop shop philosophy we have the expertise available to print and supply site signage for real estate companies, builders, construction companies and basically anybody who has a requirement for a sign. We can digitally print for shorter run or full colour applications or use our screen printing method for longer run or basic spot colours layouts.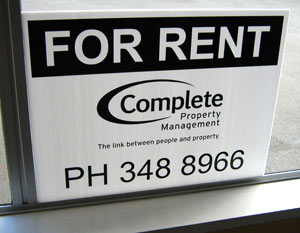 Corflute is the material most commonly used as the stock to print onto and we have a wide range of sizes and thicknesses available. This type of stock is perfect as a low cost way of producing signs suitable for short term use or for going into situations where a light weight board is required. Real estate signs would be the most common use of this product due to a range of advantages including lightness, cost, durabilty and ease of handling.
We are also more than happy to assist with the design and layout of your sign through our graphic design department. This can include site signage for builders and other tradesman, event advertising and of course real estate signage for companies new to the market or looking to upgrade their branding.
We are not only limited to printing corflute, other types of printable materials include glass, metalwork, wood, plastics and self adhesive vinyl, to name a few. We have also run some very successful trials printing onto fabric in this larger format and as a result have now added it to our range of fabric services as well.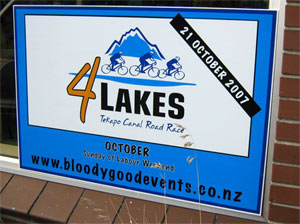 For more information on other materials that can be printed or a break down on costs please email us at info@screenconcepts.co.nz