Digital Printing

To enable us to offer a more cost effective short run service we now have the capability to provide digitally printed products as well as our conventional screen and pad printed items. The 2 main advantages digital printing have are that there are no screen or pad set up costs as all items are directly imaged. The other advantage is that not only is the resolution extremely good but we have the ability to die cut individual products directly off the machine therefore avoiding the cost associated with setting up a separate die.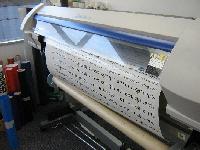 Due to the consumable costs involved with digital printing it is still more cost effective to produce screen or pad printed products when it comes to larger volumes. The unit cost of a digitally printed item would be higher compared to the equivalent screen or pad printed product hence why the set up cost can be absorbed for longer runs and still end up being less expensive than digital printing.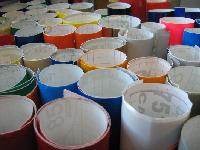 On shorter runs however, digital printing is the perfect solution and we would be more than happy to advise what process would best suit your requirements. Products perfect for running through a digital format would be photographic images onto fridge magnets and bumper stickers. Higher resolution images required for corflute signs, heat applied transfers and shorter run items that wouldn't be cost effective if a screen or pad plate had to be set up.
If you require any additional information on what process may suit your requirements or you would like to learn more about digital printing please click here.